Tiger Woods is among the most celebrated athletes in the whole world. He is also known to own several prime real estate properties made with opulence. None of them are greater, however, compared to this beachfront home. This is among the golfers' best homes ever. This is his hideaway in the paradise island of Hawaii.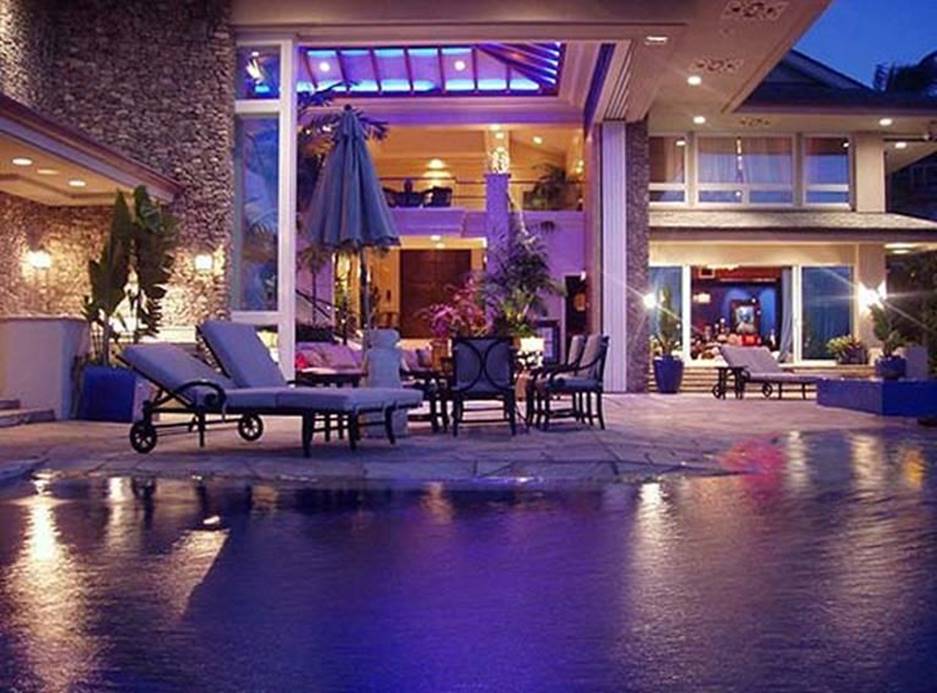 The lanai is one area that is well appointed with sun chairs and umbrellas. This space is best for entertaining guests and having parties.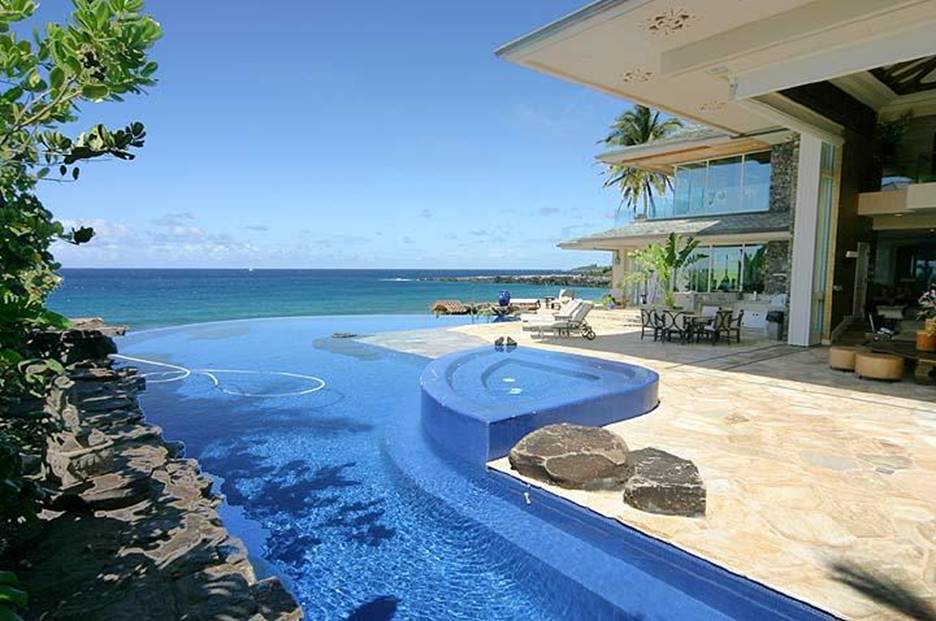 There is an infinity pool by the lanai area that is complete with a Jacuzzi and a part where it actually takes on a descending shoreline.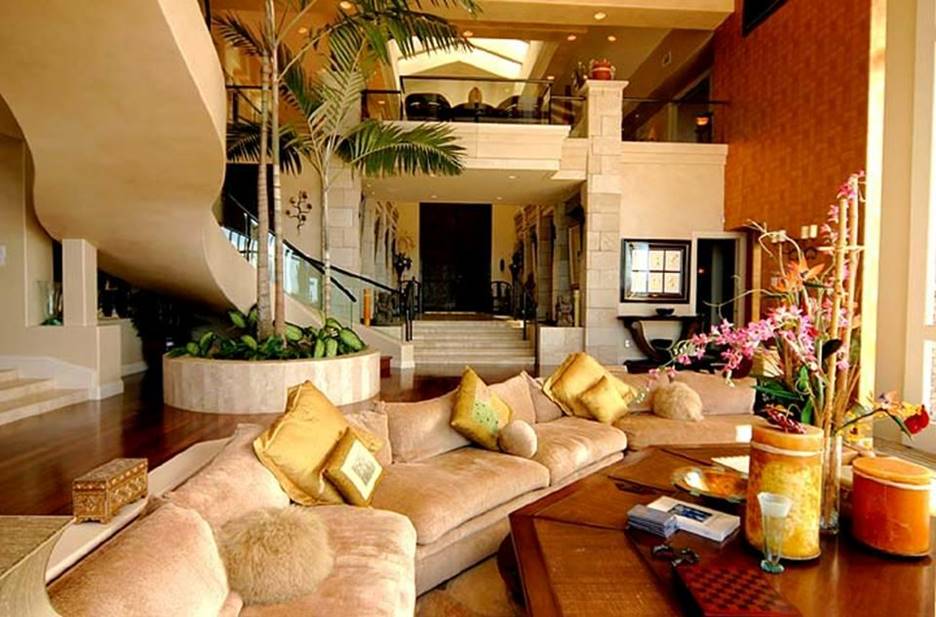 The house is so warm and inviting. A wavy staircase leads to the second floor while a very long couch allows the host and his guests to have a conversation.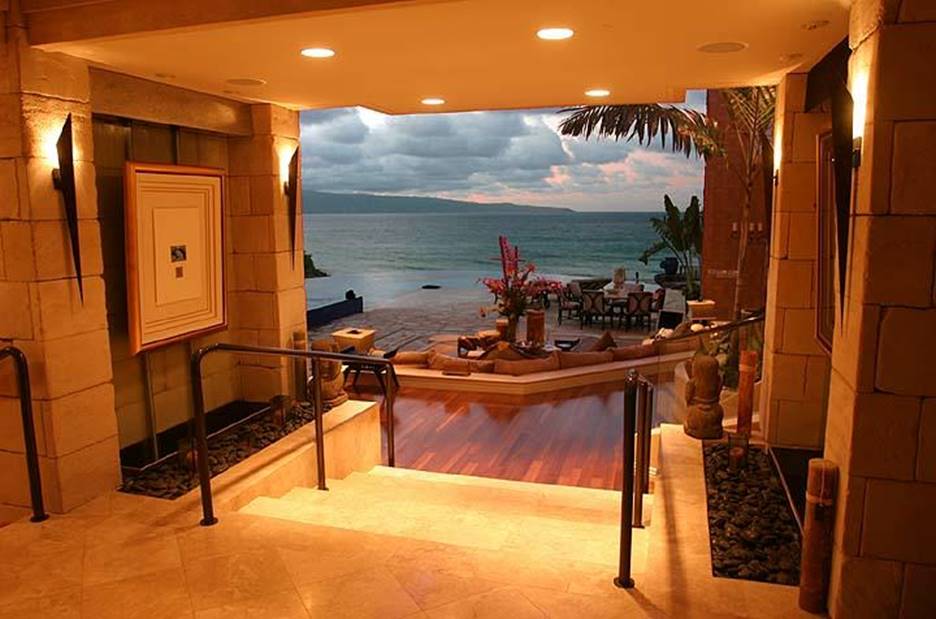 Every space in the house offers a marvelous view of the sea. Going down from the living room to the pool area gives guests the best vantage point.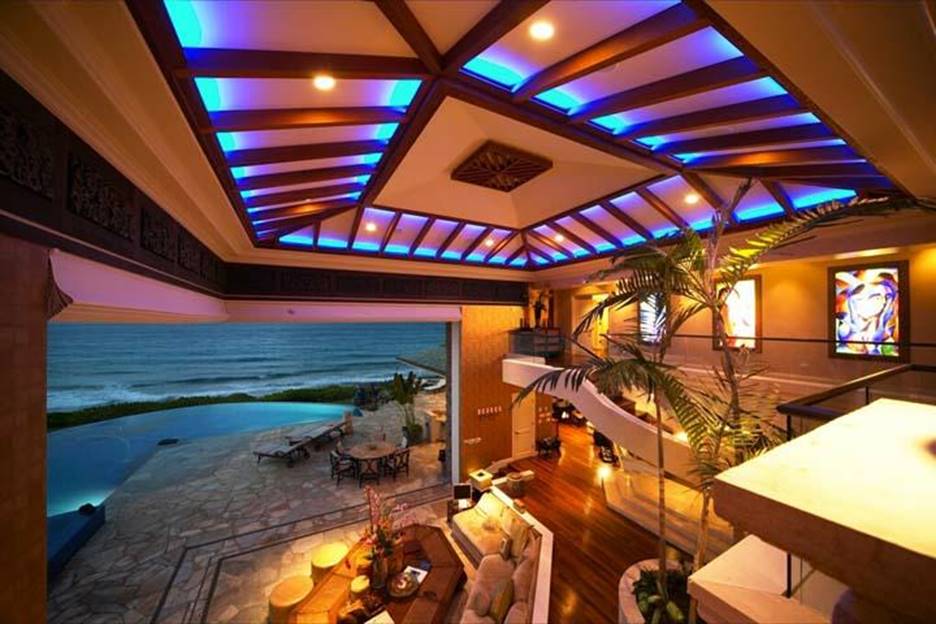 The second floor balcony offers a great look of the living room and stunning view of the sea. It is one of the best places to sit back and relax.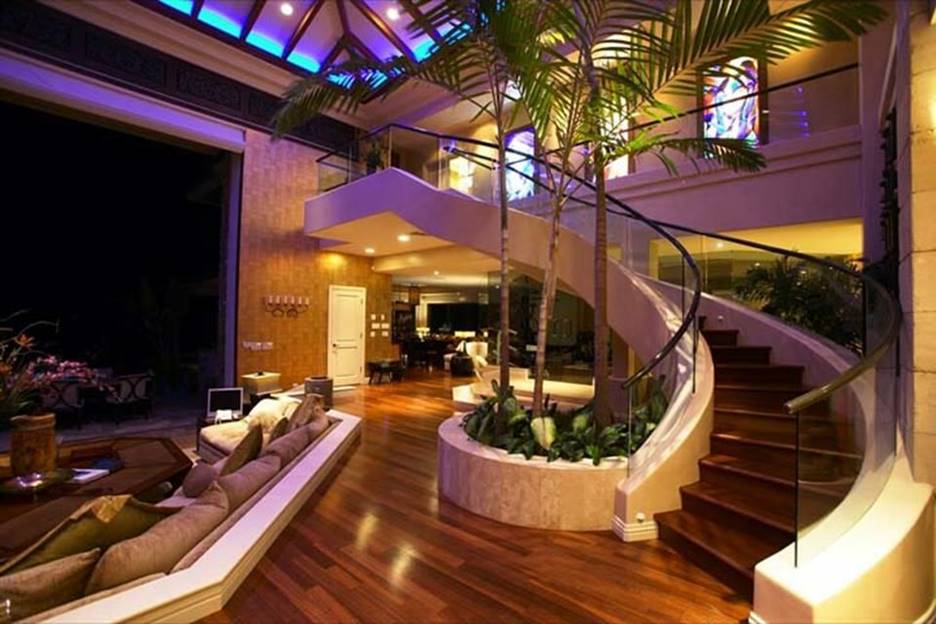 The staircase is another aspect that adds a little more drama. It is hard to notice it at first but it does get your attention in the long run.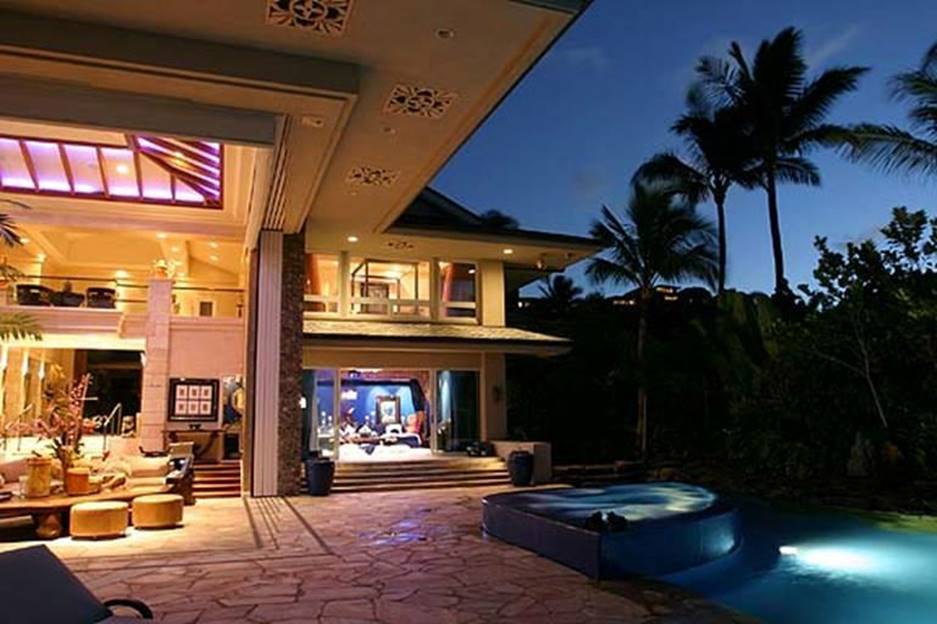 When all the lights are turned on at night, the mixture of colors from the blue of the water to bright yellow inside provides fantastic contrast.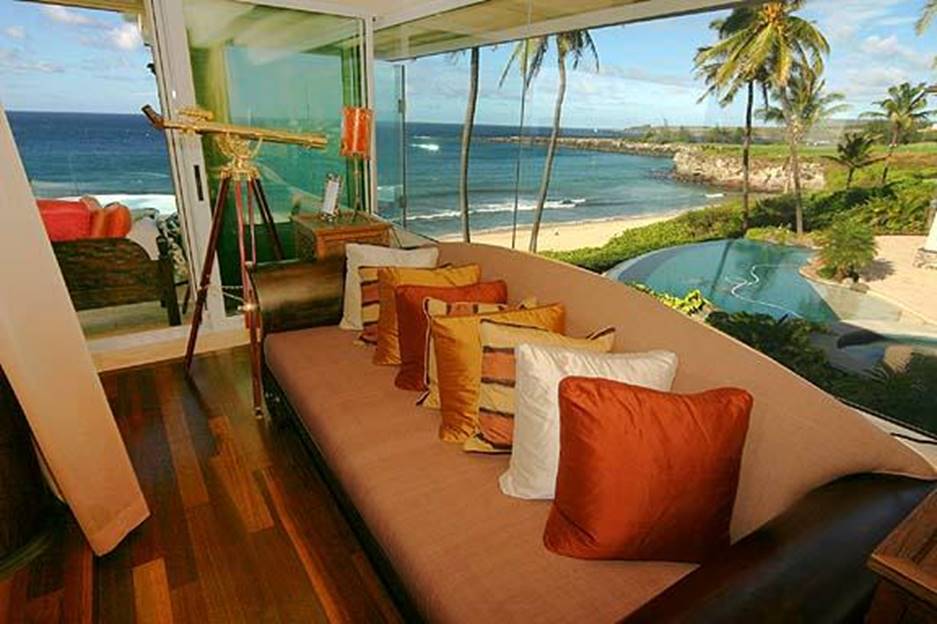 On a clear day on can see miles and miles off the shore. To best enjoy the view, guests can use the telescope in one of the rooms upstairs.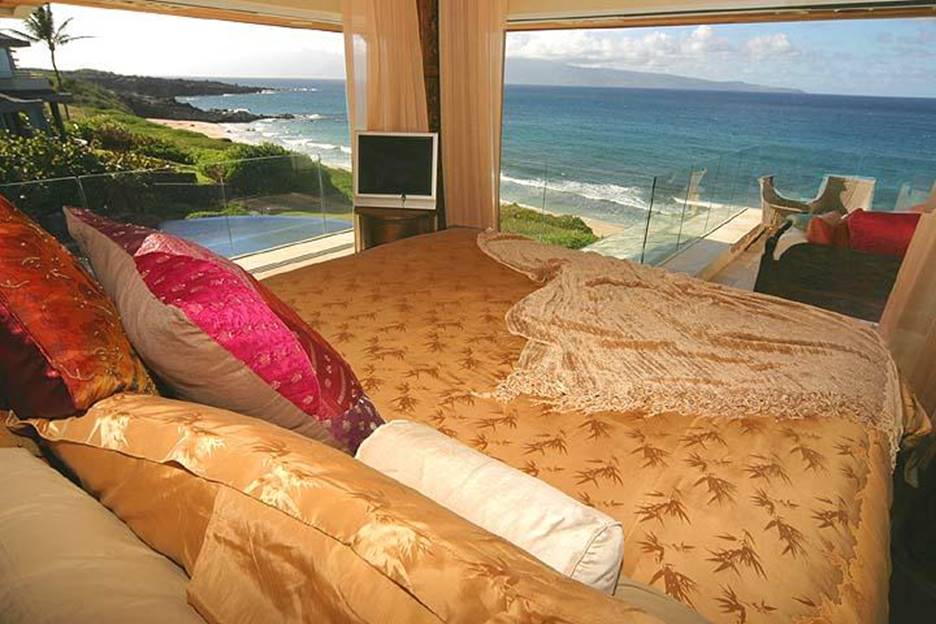 One of the rooms allows guests to wake up to stunning views of the water with its' floor to ceiling windows that surround the room.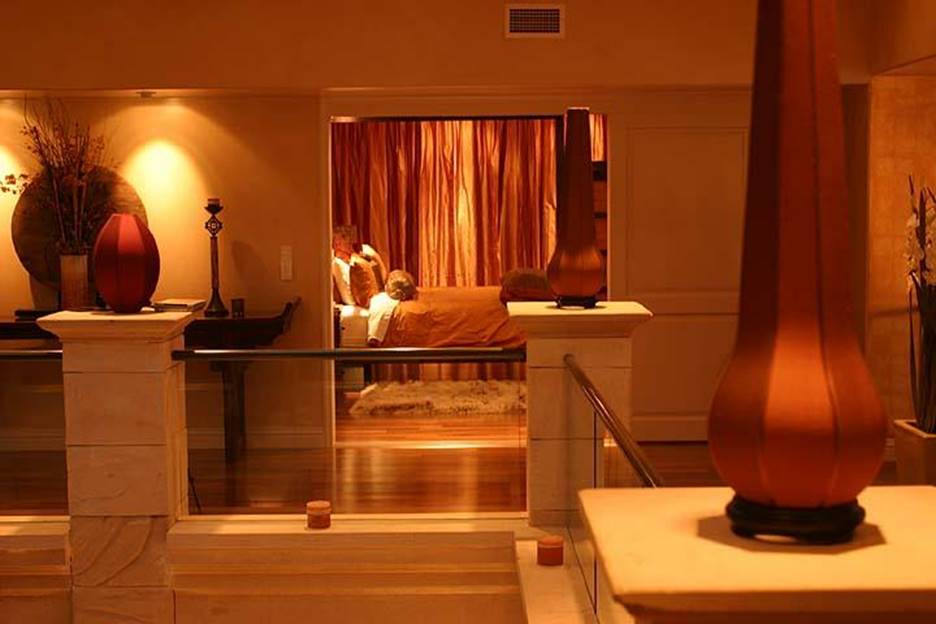 Every little detail in this house speaks of style and class. Every part is very pleasing to the eye. All the fixtures, art pieces and furnishings are well thought of.